Greggs boss wins scone gift case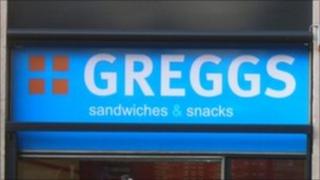 A manager who was unfairly dismissed from her job at Greggs for allegedly giving a £1.50 packet of scones to a pensioner has won a £23,600 payout.
Suzanne Hamilton had worked for the bakery chain for 26 years as a shop manager when she quit in December after being accused of stealing.
She was suspended and told either to take a demotion or resign.
However, an employment tribunal agreed with the 46-year-old's account that she had taken payment for the scones.
The ruling came following the incident, in the Greggs shop in Castlemilk, Glasgow, on 7 October last year, when Ms Hamilton intervened in the serving of an 80-year-old male customer, who was a regular.
She said she saw the pensioner, who often brought bags of coins to the shop because it struggled to get change, being shouted at by assistant manager Marie McGannigle.
Miss Hamilton saw the customer, who was hard of hearing, was distressed by the shouting so she tried to relieve the situation by taking the pound coins and giving him the scones.
'Truthful witness'
She then counted the coins, put them in the safe, and left the customer's change in the back shop to give to him when he returned.
Miss Hamilton was later suspended after telling area manager Stephanie Meechan that she had given the customer the four scones, but she had paid for them.
She was suspended and taken to a disciplinary hearing over failure to follow cash and security procedures, which resulted in her demotion to senior team member - a position which Ms Hamilton was told to either accept, or resign from the company.
After her appeal over the decision was dismissed, Miss Hamilton, who said she had a "clean record" with Greggs, resigned two days before Christmas.
In her unfair dismissal ruling, employment judge Muriel Robison said: "The tribunal found the claimant to be a truthful witness in all respects.
"The respondent's position was that there was no record of the claimant having paid for the scones.
"This was based on print outs from the tills in the day in question. However, we did not find those records to be reliable or comprehensive."