Fire deaths police stop Helensburgh drivers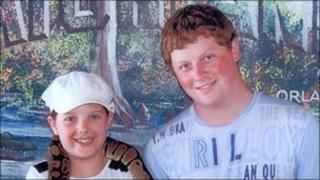 Police investigating the deaths of three people in a deliberate house fire said they had an "encouraging response" from motorists stopped near the scene.
They questioned drivers from 04:00 to 06:00 on Sunday, one week on from the incident in Helensburgh.
Thomas Sharkey, 21, and his eight-year-old sister Bridget died on the day of the fire. Their father Thomas, 55, died six days later.
The children's mother, 46-year-old Angela Sharkey, is still in hospital.
She has been too ill to be told that the other members of her family are dead.
A number of check points were set up in Helensburgh, Dunbartonshire.
Officers said they spoke to a total of 95 drivers, including taxi and delivery drivers.
Det Insp Graham Cordner, of Strathclyde Police, said: "Drivers were stopped and spoken to exactly one week from when the fatal fire was started.
"We received an encouraging response from motorists and we will be following up each piece of information given to us.
"Someone, out of misplaced loyalty, may well be protecting this killer and it is time for them to look at their conscience and make that call to us."
The inquiry number for people to call is 01389 822162. The dedicated email address is: operationendeavour@strathclyde.pnn.police.uk