Councils move closer to creating shared services body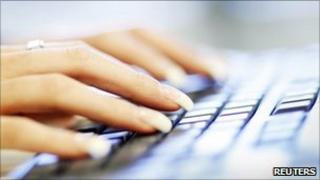 Detailed plans have been announced for seven councils in the west of Scotland to pool services to save money.
It would mean most of the former Strathclyde region councils sharing support services of finance, payroll, revenues and benefits, HR and IT.
Between 2,000 and 3,400 staff could transfer to the new shared body.
The councils involved are North Lanarkshire, Renfrewshire, East Renfrewshire, Glasgow, Inverclyde and West and East Dunbartonshire.
Final decisions from each are expected by the end of September.
An eighth council, South Lanarkshire, is also involved in the review of services in the region but is not considering the latest proposals.
Two years ago a report - the Arbuthnott Review - set out possible options for sharing services. Since then councils have been working on detailed business cases.
The idea was to look at whether sharing services between councils could deliver greater value for money and minimise cuts to frontline services. Crucially, there was no suggestion of merging councils themselves.
Setting up the new joint agency to cover the various back office services would cost millions initially.
But it is estimated that after five years, it would start to lead to savings of up to £30m a year.
The detailed business plan envisages that about a quarter of staff could leave the new service in its first five years - primarily by voluntary redundancy and natural staff turnover.
Separately, the councils are also considering how they could work more closely together on waste management; health and social care, and social transport.
Councillor Jim Fletcher, leader of East Renfrewshire Council, said: "The detailed business case is a prudent and robust plan to share support services.
"It presents significant financial savings for the councils involved that will continue to help protect essential frontline services and jobs.
"These are the most ambitious proposals in the UK and the Clyde Valley councils have been one step ahead of the financial difficulties facing the UK public sector.
"Each council taking part would benefit directly from the shared support services proposals and the more councils involved the greater the savings for each council."
If the business case is agreed the new shared service would operate as a public body jointly owned by the participating councils. A management team would be appointed to manage the transfer of services.
But Unison's Scottish Organiser Dave Watson questioned how effective the proposals would be.
"This business plan is far from being 'robust'," he said. "It has huge risks for modest savings and even these are built on straw.
"The top down development of this proposal is reminiscent of the worst examples of public service procurement in Scotland.
"If councils in the Clyde Valley want to avoid another fiasco like the Edinburgh Trams, then a new direction is urgently required."