Patient with mental health problems goes missing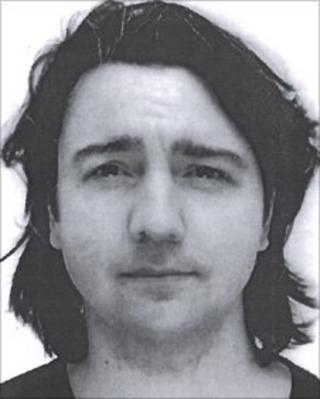 A hospital patient whose behaviour has been described as unpredictable and erratic has gone missing from a Scottish hospital.
Fraser Griffiths disappeared at about 07:20 from Argyll and Bute Hospital in Lochgilphead where he was receiving mental health treatment.
The 38-year-old was wearing a red and white top at the time he went missing.
Strathclyde Police advised the public not to approach him but instead report any sightings to the police.
Chief Inspector Marlene Baillie said that although there was no information to suggest Mr Griffiths posed a direct threat to public safety, his behaviour "can be unpredictable and may appear erratic".
The patient is described as 5ft 9in tall, of medium build with a fair complexion and shoulder-length black hair.
Although he was wearing a red and white top at the time of his disappearance, he may now be wearing a yellow reflective jacket, a black T-shirt and green wellington boots.
Chief Insp Baillie added: "I would urge Mr Griffiths to make contact with police or attend at the nearest hospital so we know that he is safe and well."