Unison brands council sharing plan 'seriously flawed'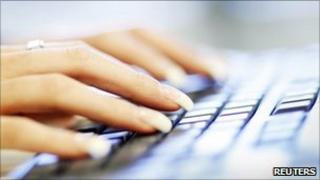 A trade union says plans for a shake-up which could affect thousands of council staff are "seriously flawed".
Seven councils in the west of Scotland are considering creating a joint agency covering back-office functions, such as IT and human resources.
They hope the move could eventually save them £30m a year.
Unison said it was not against local authorities sharing services but argues the business case for these proposals does not stack up.
West Dunbartonshire Council is set to be the first authority to reach a decision on the proposals later this month.
The move would mean most of the former Strathclyde region councils sharing support services of finance, payroll, revenues and benefits, HR and IT.
Between 2,000 and 3,400 staff could transfer to the new shared body.
In a document, Unison said: "It is the wrong approach to service design, comes with huge risks in return for limited savings that are unlikely to be realised."
The councils involved are North Lanarkshire, Renfrewshire, East Renfrewshire, Glasgow, Inverclyde and West and East Dunbartonshire.
Final decisions from each are expected by the end of September.
An eighth council, South Lanarkshire, is also involved in the review of services in the region but is not considering this proposal.