Stephen McCabe elected as new Inverclyde Council leader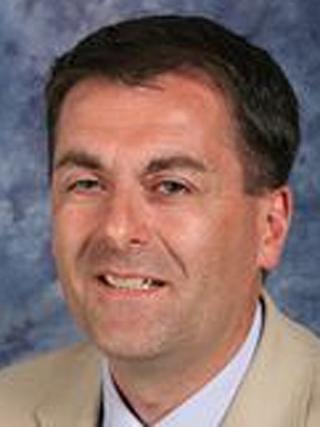 Councillor Stephen McCabe has been elected as the leader of Inverclyde Council for the second time.
He stood down from the position in February to spend more time with his family and was replaced by Councillor Iain McKenzie.
The vacancy arose after Mr McKenzie was elected as MP for Inverclyde following a by-election to replace 44-year-old David Cairns, who died in May.
Mr McCabe said he was "honoured" to lead the authority again.
"I had mixed emotions when I was appointed as the leader of the council for a second time," he said.
"Not many people get the chance to lead the council once, never mind twice, so I feel deeply honoured and privileged.
"However, the reason I was given this second opportunity was down to the tragic loss of my Labour colleague David Cairns. It is still hard to accept that he is no longer with us."