Knife man caught because he looked like 'Milkybar Kid'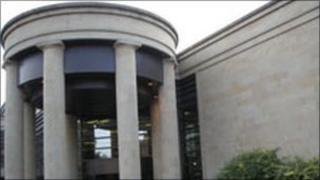 A man who stabbed another man nine times was caught because he looked like the Milkybar Kid, a court has heard.
Steven Moran, 26, from Cambuslang, was captured on CTTV as he ran after Mark Mulrooney and knifed him at Newton Railway station car park last May.
A police officer who viewed the footage identified the attacker as a man known locally as the "Milkybar Kid"
At the High Court in Glasgow Moran admitted assaulting Mr Mulrooney. He is due to be sentenced next month.
Advocate depute Michael Meehan, prosecuting, told the court: "This incident took place around 2am. The complainer was chased and then struck repeatedly before falling to the ground."
The court heard that earlier there had been a large-scale disturbance nearby in which two people had been stabbed and another injured.
Moran, who believed that Mr Mulrooney had carried out one of the stabbings, picked up a knife which had been discarded and attacked him.
Mr Mulrooney was stabbed nine times, but many of the wounds were superficial and he suffered no lasting damage.
Moran, who was likened to the children's advertisement character because of his short fair hair and steel rimmed glass, admitted assaulting Mr Mulrooney to his severe injury and to the danger of his life.
Solicitor advocate Liam Ewing, defending, said: "This behaviour is utterly out of character."
He added: "It took prodigious police work for him to be found. Police had the CTTV but Mr Moran is a first offender - no one knew who he was.
"It was only when the footage was shown to a community cop and he said it's a guy known as the Milkybar Kid that they managed to trace him."