Loch Lomond bones not from missing Suzanne Pilley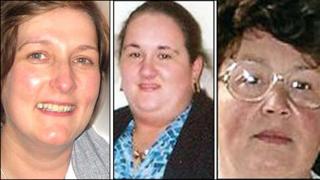 Bones that were found around the shoreline of Loch Lomond do not belong to missing Edinburgh woman Suzanne Pilley.
Strathclyde Police said forensic tests confirmed the remains were that of a woman believed to be 35 or over.
Miss Pilley, a 38-year-old bookkeeper, disappeared in May last year.
Officers also said the bones, which were found near Tarbet in August, did not belong to two other missing women, Lynda Spence and Margaret Gardiner.
A Strathclyde Police statement said: "Initial forensic examinations have been carried out and police can confirm that the bones are that of a woman who is believed to be 35, or more, years of age.
"Unfortunately, we do not yet know the identity of the person. "
A DNA profile has been obtained from the bones and further tests will be carried out in an attempt to identify the woman.
Forest search
The police statement added: "There has been a significant amount of speculation regarding several high profile missing persons.
"We can confirm that DNA profiling has been conducted on these cases and they have been ruled out of this investigation."
Ms Pilley was last seen arriving at her office in Thistle Street in Edinburgh.
Despite repeated appeals for information and a massive search in the Argyll forest for clues regarding her fate, police have been unable to determine Ms Pilley's whereabouts.
Businesswoman Ms Spence, who is also known as Lynda Zejaf, Lynda Palmer and Lynda Reilly, was last seen on 13 April.
Detectives believe her mobile phone was put in the wheelie bin outside The Lunchbox in Holmhead, Kilbirnie, between 1100 and 1300 BST on 2 June.
The 27-year-old, of Castlebank Street, Glasgow, was last seen by her parents at about 1800 hours at their home in Castlebank Place in Glasgow Harbour.
Margaret Gardiner, 55, from Helensburgh, was last seen in October 2004. Her husband was found guilty of killing her, but her body was never found.