Protest over proposed Loganswell waste energy plant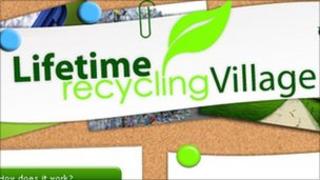 A protest has been held in East Renfrewshire over controversial plans to build a massive waste energy plant.
Lifetime Recycling Village Ltd wants permission to build the facility at Loganswell, south of Newton Mearns.
It claims the £640m plant could incinerate enough commercial waste to power 100,000 homes.
Local people, politicians and community and environmental groups opposed to the scheme are holding a march and rally in Newton Mearns.
Those attending included East Renfrewshire Labour MP Jim Murphy and his Holyrood counterpart, Ken Macintosh MSP.
Energy targets
Speaking ahead of the march, Mr Macintosh said: "Many of us here in East Renfrewshire have been alarmed to hear of the Loganswell development, a proposal which would put a huge waste disposal plant right on our doorsteps.
"East Renfrewshire is a great place for families to live and we do not want to be burning 1.5m tonnes of waste every year."
Neil Gallacher from Lifetime Recycling Village said: "Scotland faces a huge challenge ahead if it is to meet its renewable energy targets and tackle the problem of landfill. We need to take action now.
"Plans for the Lifetime Recycling Village, which are still being finalised, would play an important part in addressing that challenge and building a sustainable infrastructure for the future."
He said waste no longer had to be buried but could be used as a "valuable resource."
He added: "By using the best available technology we can realise that value - extracting recyclables, creating renewable energy from the biomass fraction and producing goods for remanufacturing."