Glasgow, Liverpool, Nottingham top jobless households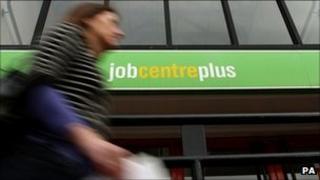 Liverpool, Nottingham and Glasgow are the only three cities in the UK where more than three in 10 households have no one in work.
Liverpool had the highest number of jobless households in 2010 with 31.9% - down from 32.1% the previous year.
Nottingham was second, after seeing its figure rise from 31.3% to 31.6%.
Figures from the Office of National Statistics placed Glasgow third. Its jobless household figure was 30.7% - down from 31.9% in 2009.
This was the second consecutive year that these three areas had the highest percentage of jobless households.
National average
Liverpool has topped the list in five of the past seven years, and has been in the top three in the other two years.
There were different reasons across the three cities for the number of jobless households.
Nationally, the most common reason - at 28% - was being sick or disabled.
This was also the most common reason in Liverpool, which has the same percentage as the national average, and in Glasgow, where the figure was 33%.
In Nottingham, partly due to its many universities, 43% of people in workless households gave study as their reason, compared with 12% nationally.
The areas with the lowest percentage of workless households in 2010 were Oxfordshire and Surrey, each at 11.2%, followed by Aberdeen City, Aberdeenshire and North East Moray at 11.3%.
This equates to around one in every nine households as opposed to almost one in every three for Liverpool, Nottingham and Glasgow.
Across the UK, 18.9% of households had no-one in work.