Birthday appeal for missing Lynda Spence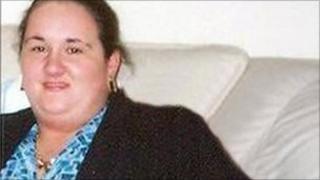 Police have renewed their appeal for information about missing Lynda Spence on the day marking her 28th birthday.
Ms Spence was last seen at her parents' home in Castlebank Place, Glasgow on 13 April. The next day she sent her mother a text saying she had gone to London.
Her car was spotted in Ayrshire a week after she went missing and her mobile phone was found in a wheelie bin in Kilbirnie in June.
Police said they feared Ms Spence had come to harm.
Det Supt Alan Buchanan said he believed there were people who knew what happened to Ms Spence who had yet to contact police.
'Key dates'
He said: "Today should be a celebratory day for Lynda and her family but given the tragic circumstances this family is dealing with, it will clearly be an extremely difficult day.
"Lynda's parents, Patricia and James, are still suffering the anguish of not knowing what has happened to their daughter."
He appealed to anyone with information to "examine their conscience" and contact the police.
He added: "I know for a fact that Lynda's parents, who are distraught at their daughter's disappearance, will be able to find some kind of solace when we can tell them what has happened to their daughter.
"Unfortunately, given the length of time Lynda has been missing and her failure to contact her family on particular key dates, such as her dad's birthday and Father's Day, we believe she has come to harm."
Ms Spence - who had also been known as Lynda Zefaj, Palmer or Reilly - had been running mortgage advice firm Fraser Developments on Great Western Road in Glasgow.
Police previously said Ms Spence was in severe financial difficulty and owed a number of people money.
Strathclyde Police have 40 officers working on the case.