West Dunbartonshire Council appoints White as new boss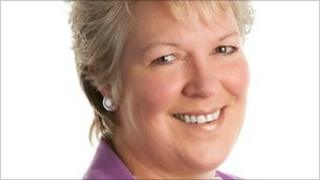 West Dunbartonshire Council has promoted one of its senior managers to become its new chief executive.
Joyce White is currently the executive director for corporate services and has previously held senior posts in the private sector.
She replaces David McMillan, the CEO credited with helping transform West Dunbartonshire Council after it was heavily criticised by Audit Scotland.
Mrs White said she hoped to build on Mr McMillan's achievements.
She said: "I've worked closely with David McMillan for nearly four years and seen first-hand how he overhauled this council and put it on the road to becoming a high-performing local authority.
"We face a number of challenges - the most obvious being the reduced government funding anticipated in the years ahead - but I am confident that my years of experience in senior leadership roles and my knowledge of this Council's finances will enable us to deliver a first-class service for the people, the organisations and the businesses of West Dunbartonshire."