Hamilton hate campaign teacher removed from register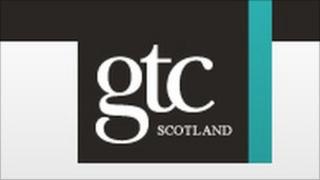 A teacher who carried out a hate campaign against a 16-year-old school girl has been struck off.
James McLeary worked as a primary supply teacher in schools in South Lanarkshire.
Earlier this year, Hamilton Sheriff Court heard he followed the girl in a car, shouted abuse at her and sent packages containing indecent material.
The General Teaching Council for Scotland said his convictions were "incompatible" with being a teacher.
Following court proceedings in January, McLeary was ordered to serve 12 months probation.
He was convicted of conducting himself in a disorderly manner, placing his victim in a state of fear and alarm and committing a breach of the peace between 12 and 19 August 2010.
The court heard he also sent two packages which contained material of an obscene and sexual nature in September and October 2010.
McLeary failed to turn up for the GTC hearing in Edinburgh.
Frieda Fraser, convenor of the disciplinary sub-committee, said: "His name requires to be removed from the register in order to protect members of the public and young persons.
"Public confidence in teachers and the teaching profession would be undermined if the respondent was not removed from the register given the seriousness of the charges."
The GTC heard that McLeary had previous criminal convictions for breach of the peace in 1982, 1986 and 1999.
The teaching body said these demonstrated a "pattern of conduct" over a period of 20 years.