Glasgow concern over council service share plan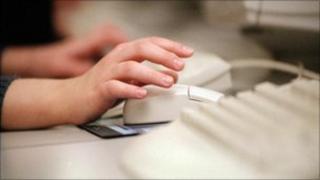 Scotland's largest council could be set to rethink its involvement in a scheme for local authorities in the west of Scotland to pool back-office services.
A paper for Glasgow councillors said the potential savings to the city from joining a proposed agency depended on the extent other councils joined in.
In one scenario, Glasgow could save more money if it pulled out.
The authority is a driving force behind wider moves to get councils in the area to work more closely together.
The Clyde Valley Project is an ambitious scheme to get several councils in the former Strathclyde region to work together and pool resources where possible.
The idea of sharing back-office services, including areas such as IT and human resources, was the first solid proposal to emerge.
Originally eight councils were involved in the Clyde Valley scheme but two - South Lanarkshire and West Dunbartonshire - have already stepped back.
East Renfrewshire Council has agreed to join the first stage of the back office agency and the other five councils, including Glasgow, are due to decide over the next few weeks.
Although Glasgow is a strong supporter of the idea of the agency, the emerging picture at neighbouring councils may lead them to reconsider.
Essentially the costs and benefits to each council vary depending on how many of them are involved and the extent of their involvement.
The fewer join, the greater the cost to each member in setting up the agency and the less the savings are.
If all the remaining councils join the back-office scheme and make the most of it, Glasgow could make significant savings.
However - with speculation some more councils will not pool together as much as they could have - it is possible that Glasgow's existing plans to save money by itself could be more effective.
The paper, which councillors will discuss next week, does recommend that the authority should remain within the overall shared services project no matter what.
Final decisions on whether Glasgow should join the back-office scheme are unlikely until the full picture at other authorities is clear.