Tributes paid to Glasgow councillor George Roberts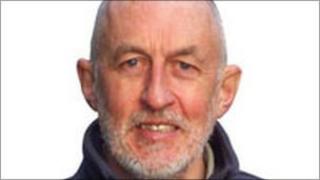 Tributes have been paid to Glasgow City Councillor George Roberts who died on Monday, after a short illness, aged 68.
Councillor Roberts represented Hillhead ward since May 2007 and was deputy business manager for the Scottish National Party (SNP) group from June.‬
SNP group leader Councillor Allison Hunter said he was "highly regarded" and would be "sorely missed".
Lord Provost Bob Winter said Councillor Roberts was "respected" and "cared deeply for his constituents".‬ ‪
Councillor Roberts was born in Belfast in 1942. He attended Victoria Drive school before graduating in civil engineering from Strathclyde University in Glasgow.
As a trainee, he was part of the team which constructed the city's Kingston Bridge. He later worked on major construction projects, from Africa to Asia. ‬ ‪‬
‪Councillor Roberts is survived by his wife, Sheila, son Ewan and daughter-in-law Jenny.‬