Caravans at Maybole site blown over by high winds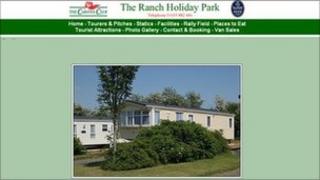 Two people have been treated for minor injuries after nine caravans were blown over in high winds at a holiday site in South Ayrshire.
Fire crews were called to reports that people had been trapped inside toppled caravans at The Ranch Holiday Park, on the outskirts of Maybole, at 12:21.
The caravans were all found to be empty and their occupants accounted for.
Strathclyde Fire and Rescue said an elderly man and woman were treated for cuts and bruises at Ayr Hospital.