North Lanarkshire delays service sharing decision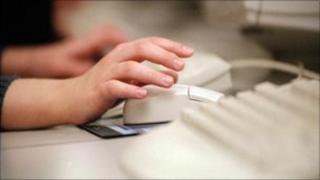 One of the biggest councils in the west of Scotland has delayed making a final decision on whether to join a controversial plan to pool some of its back office functions with neighbouring councils.
North Lanarkshire Council has backed the scheme in principal - but says a lot of detailed work still has to be done before it takes a final decision to join.
The proposal for an agency, providing a wide range of back office services including IT and human resources, was the first concrete proposal for councils in the Clyde Valley area to work more closely together to save cash and improve efficiency.
Two of the eight councils which were originally involved in the scheme have since stepped back.
Service review
North Lanarkshire Council also agreed to keep on working towards finding a way for councils in the area to collaborate more on waste treatment and disposal.
The proposal stems from a major review carried out by Sir John Arbuthnott two years ago.
Councillor Jim McCabe, leader of North Lanarkshire Council, said: "We have agreed in principle to participate in the first of the projects to arise from Sir John Arbuthnott's review.
"However, we will require substantially more detailed work to be carried out, particularly in relation to shared support services, before any final decisions can be taken."
He also said the council would require assurance from Finance Secretary John Swinney that savings made will not lead to a direct reduction in future settlements.
Mr McCabe added: "It is imperative that we examine all means possible to ensure efficiency in these extremely challenging times and most of the councils within the Clyde Valley Community Planning Partnership were ahead of the curve in planning seriously for joint working.
"We remain committed to the principles of sharing services, subject always to the outcomes being the right ones for the people of North Lanarkshire."
The proposal stems from a major review carried out by Sir John Arbuthnott two years ago.
The idea of a joint agency for back office staff could have affected more than 3,000 staff and eventually saved the councils up to £30m a year between them.
A report to be considered by Glasgow councillors on Thursday warns that the amount the city could save by joining the back office agency depends on how many councils sign up and the extent of their involvement.
South Lanarkshire and West Dunbartonshire have already stepped back from sharing services with neighbouring councils and thrown out the back office scheme.