University of Glasgow Chinese centre opens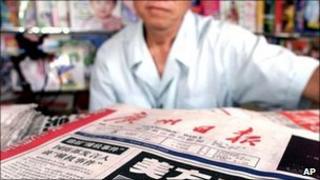 A Confucius Institute for the west of Scotland is to be officially opened at the University of Glasgow.
The institute, a partnership with China's Nankai University, is part of a network of more than 350 around the world supported by the Chinese government.
It has been established to spread awareness and understanding of Chinese language and culture.
One of the main roles of the new centre will be to teach the Chinese language.
Prof Jane Duckett, director of the Confucius Institute, said: "Our aim is to increase understanding of China, its fascinating language and its rich culture.
"China is playing an ever more important role in the world.
"Within the next decade or so, it will be the world's biggest economy and it will become an increasingly important trading partner and investor for Scotland and the UK."
The University of Glasgow and Nankai University, which is based in the northern Chinese city of Tianjin, have had long-standing research collaborations in social science, the arts and business.
One of the first events organised by the new institute is a six-week exhibition of art works by Fan Zeng, whose traditional "splashed ink" and figure drawings are hugely popular in China.