Clydebank College library book returned 31 years late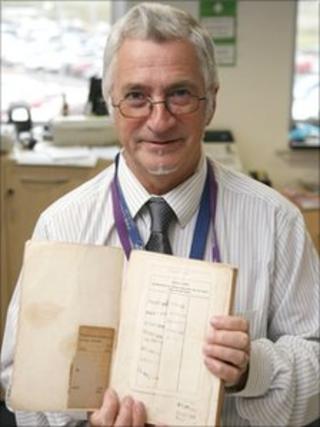 A maths book borrowed from a college library has been returned more than 30 years overdue.
The book, K. A. Stroud's Engineering Mathematics, was posted to Clydebank College with a note from the "forgetful" student.
The date stamped inside the book cover showed it was due to be returned on 23 May 1980.
College spokeswoman Fiona Gribbon said staff at the library were astounded and amused by the late return.
"Most of the time books are overdue by a couple of months at the longest, but 31 years is by far the extreme," she said.
"We received it with a note from the forgetful and embarrassed student. We couldn't make out who the book was from as the signature was not very clear.
"If we had followed up on the overdue fines he would have racked up a huge bill by now."
Hugh Beattie, the college librarian, said the book's return served as a reminder for other forgetful students.
He said: "Remember that you should return items on a timely basis or else, as you can see, we will keep hounding you until you make things right."