Child killer James Reid, 73, dies in prison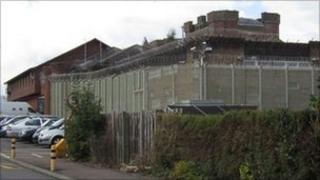 A man who was jailed for life for murdering a four-year-old boy with a slater's hammer has died in prison.
James Reid brutally killed James Ward in February 1997 as he walked from his great grandmother's home in Castlemilk, Glasgow, to his great-aunt's home.
His trial at the High Court in Glasgow heard how traces of James's blood were found on Reid's clothes and glasses.
The Scottish Prison Service confirmed the killer died at Dumfries Prison on Friday aged 73.
It is understood he died as a result of natural causes.
Reid's trial heard how James disappeared while taking a short walk from the home of his great grandmother Grace Boyle to the home of his great-aunt Margaret Stewart.
When Mrs Boyle went to pick him up she discovered he had never arrived at her sister's house.
Body found
The women went looking for James and found his body in a back court just over the wall from Reid's back garden, next door to Ms Stewart's house.
Ambulance crews tried to revive the child as police followed a trail of blood over the garden wall and across Reid's lawn to his back steps.
The prosecution described how traces of the child's blood were found throughout Reid's house, in his garden, on his clothes and his spectacles were smeared with blood.
When interviewed by police and his legal team, and when he gave evidence in court, Reid claimed to have no recollection of his actions.
He said that while he was out walking his dog someone else must have gained access to his flat and murdered James.
A jury did not believe this, however, and found him guilty of murder.
Sentencing him, Lord Kirkwood said Reid's crime was "brutal and savage".