Survey reveals many families unaware of fuel bill help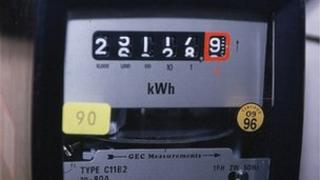 Almost 280,000 Scottish households are eligible for help with fuel bills, according to an organisation which provides advice to low-income families.
But it says many people are unaware what assistance they could receive.
The Home Heat Helpline (HHH) says 44,000 households in Glasgow - 15% - could get help with their bills.
They could receive an average of £250 in rebates and discounts as well as through grants for insulation and new boilers.
The helpline this month compiled data on vulnerable households eligible for free home insulation grants and other assistance from their energy supplier.
It estimated that after Glasgow the local authority areas with the largest number of households eligible for help were Edinburgh (231,300) and Aberdeen (100,500).
But it admitted its research was unable to determine how many people had received all the assistance available to them.
Change in circumstance
A spokesman said: "It is difficulty to put a figure on this, because it is such a fluid situation.
"People may claim some help, but will be unaware of what else is available - and their circumstances may change."
HHH, which is funded by six major energy providers, was established by the Energy Retail Association.
It established a "safety net" procedure in 2004 to ensure vulnerable customers were not disconnected from gas or electricity supplies.
HHH is operating a roadshow in Glasgow later on Tuesday to create awareness of consumers of what is on offer, and whether they are eligible for support.
It is also offering advice on how to cut costs with fuel-saving tips including turning radiators down in unused rooms and turning appliances off, rather than onto standby, when they are not being used.