Dollars seized from suspected drug trafficker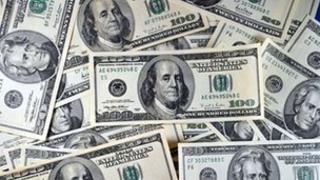 A total of $58,000 has been seized from a suspected criminal after the cash was discovered at Glasgow Central Station last December.
British Transport Police found the five-figure sum, along with £703, after they stopped and searched Billy Reid.
When questioned about the cash, Reid claimed he was "delivering it to a guy in Glasgow for a card game".
The Civil Recovery Unit successfully argued it was for organised criminality and international drug trafficking.
The tens of thousands of dollars had included bundles of $100 bills.
Ruaraidh Macniven, head of the Civil Recovery Unit at the Crown Office and Procurator Fiscal Service, said: "William Reid was caught in suspicious circumstances with a substantial amount of cash on his person and could give no legitimate explanation for having it.
"William Reid is well known to the police both in Scotland and in Spain.
"The Civil Recovery Unit successfully applied for forfeiture of the cash on the basis that it was obtained through crime or was going to be put to unlawful use."
Reid, from Glasgow, was not present at court and the case was undefended.