Geraldine McDougall drops job loss claim at care home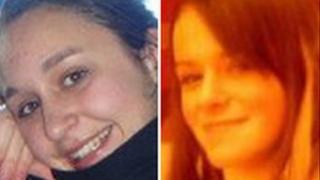 A former teacher at a care home where two girls had been staying before they fell to their deaths from a bridge has withdrawn her claim for unfair dismissal.
Georgia Rowe, 14, and Neve Lafferty, 15, fell from the Erskine Bridge in an apparent suicide pact in October 2009.
They were both residents at the Good Shepherd Centre in Renfrewshire.
Geraldine McDougall was claiming unfair dismissal after being made redundant because of the drop in patient numbers at the centre following the tragedy.
Claims were also lodged to the tribunal by eight other former employees, all of which have since been withdrawn.
'Few referrals'
An employment tribunal reportedly heard in August that the centre had been left "struggling to survive" after the teenagers' deaths.
Roisin McGoldrick, chairwoman of the board of managers at the Good Shepherd Centre, is said to have claimed that the centre had to make staff redundant after becoming subject to negative publicity in the wake of the tragedy.
She reportedly told the tribunal: "It was impossible for it not to have an impact.
"The numbers went down and we received very few referrals.
"Local authorities felt anxious placing young people in a unit where two people had died.
"We were struggling to balance the books. There was a much reduced income.
"I was visibly upset that I'd have to make people redundant. We were in a difficult position."
A written judgment of the case stated: "Upon the claimants withdrawing their claims by consent, the claims are dismissed on withdrawal by the claimants. There is no order as to expenses."
A fatal accident inquiry into Niamh and Georgia's deaths, at Paisley Sheriff Court, continues.