MPs debate collapse of Farepak Christmas savings firm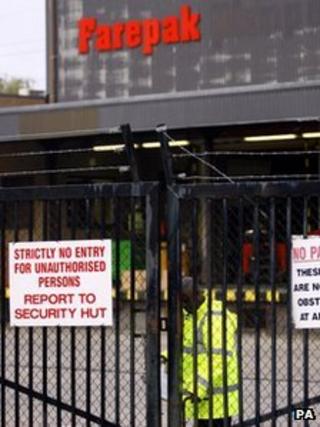 Five years after the collapse of Christmas savings firm Farepak, MPs are to discuss what happened.
Customers paid in money to buy Christmas hampers or vouchers for presents from high street stores.
So far most have not received any refunds, and they have been told they will eventually only get back about 15p for every pound they have lost.
Campaigners hope the debate might speed up the payment of compensation and lead to better legal protection.
About 116,000 people lost almost £37m in total, when Farepak went into liquidation in 2006.
They are currently expecting to share out refunds totalling £5.5m but, so far, most of them have not received anything.
Tracing more money
Liquidators trying to unravel the company's affairs have already spent more than £8m on fees and administration.
In a statement to the BBC, a spokeswoman for accountants BDO said all its expenditure and actions had been approved by a liquidation committee, set up by a court order to represent all those who lost money as a result of the collapse of Farepak.
She also pointed out that "the work undertaken by the joint liquidators... has increased the estimated dividend payable to creditors from nothing, initially to 5p in the pound and then to in the region of 15p in the pound".
The liquidator said it was continuing to trace Farepak's assets in the hope that they would be able to increase the payments further.
The firm has already said that it will not make any payments to customers until all the cash due to Farepak has been recovered, in order to keep costs down.
Changing the law
Louise McDaid from the Farepak Victims Committee told BBC radio's Good Morning Scotland programme that the collapse of Farepak was not a one-off.
She said: "Anything you pre-pay is not properly regulated. If the company goes down, then your money goes with it. They can use your money to fund their debts."
She said she hoped the debate, at the House of Commons' Westminster Hall, would lead to changes in the law.
The Department for Business said so-called hamper companies had introduced safeguards for consumers' money in the form of independently-controlled, ring-fenced trust accounts.
Customer protection
A spokesman said: "The trusts ensure customers' money will be returned to them should a company go bust."
"The Christmas Prepayments Association has a code of practice to ensure the customer protection measures are established and operated effectively."
He added that the umbrella body had "independent directors with responsibility for ensuring compliance with the code of practice and representing consumer issues".
So far the only Farepak savers who have received any payments are about 6,000 customers who paid in cash in the last few days before the business folded.
Those funds had been held in a ring-fenced account.