Erskine Bridge deaths inquiry: Final day of evidence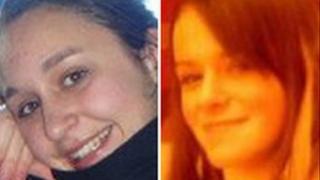 An inquiry into the deaths of two girls who jumped from the Erskine Bridge has finished hearing evidence.
Neve Lafferty, 15, and Georgia Rowe, 14, plunged from the bridge in an apparent suicide pact in October 2009.
Both girls were residents at the Good Shepherd care centre in Renfrewshire.
On Monday, the inquiry again heard from Neve's mother, Colette Bysouth. She disputed claims that she had been told her daughter constantly talked to staff about killing herself.
A worker at the Good Shepherd Centre had previously told the inquiry that she had been informed.
However, on the 63rd day of evidence at Paisley Sheriff Court, Colette Bysouth said she had not been told about the comments.