Concern over missing teenage girl from Kilmarnock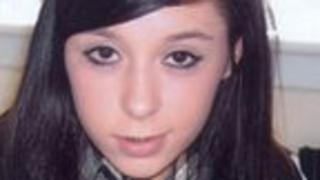 Police are appealing for help in tracing a vulnerable teenage girl who has been missing since Hogmanay.
Naomi Gallagher, from Kilmarnock, was last seen at her grandmother's house in Helensburgh on 31 December.
She has been missing before but not for this length of time.
Naomi is 5ft 4in tall, with brown eyes and shoulder length black hair. She was wearing a purple and grey reversible hooded sweater, a leopard print top, black leggings and a black Ugg boots.
Ch Insp Andy Hutton, of Strathclyde Police, said: "We believe that although Naomi was last seen on Hogmanay, that she has been in touch with friends since then and I would ask those she may have been in contact with to call the police and give us any information they have.
"We know that Naomi frequents the Clydebank area and officers are making enquiries there and following up any information they have, however, our primary concern is to make sure she is OK and I would urge her to contact police or her family as soon as she can.
"Although Naomi has gone missing before, she has never been away for this length of time and her family are understandably very distressed."