John Mason wants police probe into Caledonia Primary stabbing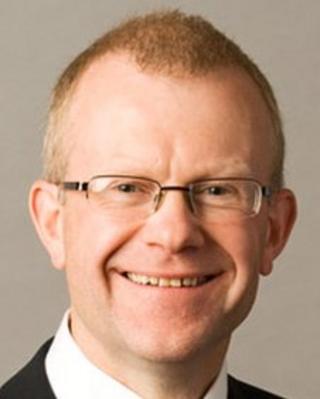 A Glasgow MSP has called for a "full investigation" after police failed to prevent a stabbing incident outside a primary school in the city's east end.
Strathclyde Police apologised to the victim after they were warned about a possible attack outside Caledonia Primary in Baillieston on 20 January.
A 38-year-old man has since been charged with attempted murder.
Shettleston MSP John Mason has written to Chief Constable Stephen House asking him to investigate the incident.
In his letter, Mr Mason states that his "main concern remains the actual handling of the incident and why the police were not present earlier than they were when they could have potentially prevented the stabbing from happening".
The SNP MSP also expressed concern that he was given late notice that made it "impossible" for him to attend a public meeting about the matter at the school on 2 February.
He noted that a local MP had been given much more notice of the meeting yet no local councillors had been invited, even though they were "actually responsible for schools".
The letter ends: "The two issues have prompted me to write to you asking for a full investigation of this matter and I would be very grateful to receive your comments about this issue in due course."