Erskine Bridge deaths probe ends at Paisley Sheriff Court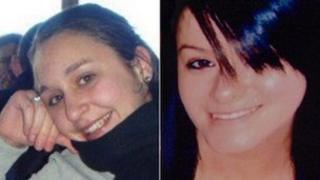 A fatal accident inquiry (FAI) into the deaths of two girls who jumped from the Erskine Bridge has ended.
Neve Lafferty, 15, and Georgia Rowe, 14, plunged from the bridge in an apparent suicide pact in October 2009.
Both girls were residents at the Good Shepherd care centre in Renfrewshire.
The FAI at Paisley Sheriff Court heard 65 days of evidence. Sheriff Ruth Anderson QC paid tribute to the girls' families for the dignified way they had conducted themselves during the probe.
She said she hoped to issue her findings before too long.