Plant protection discovery in Glasgow University study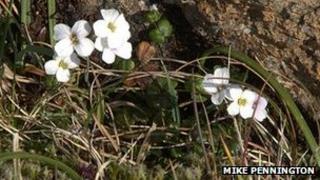 A University of Glasgow study claims to have discovered how plants initiate the process of protecting themselves from the harmful rays of the sun.
Plants rarely show signs of damage due to their ability to make their own chemical sunscreen in their leaves.
Researchers say a protein called UVR8 detects the presence of UV-B light and starts the protection process.
Co-author of the paper, Professor Gareth Jenkins, described the process as an "entirely novel mechanism".
He said: "The search for this UV-B photoreceptor was something of a Holy Grail for plant photobiologists and we were very pleased last year when we discovered that UVR8 was the UV-B photoreceptor."
The research was undertaken in conjunction with the Scripps Research Institute in California and the paper has been published in Science.
Glasgow University said the research "opens up new directions for understanding how plants respond to UV-B and provides new insights into the ways organisms detect their environment".