Teacher at Kerelaw school struck off for pupils assaults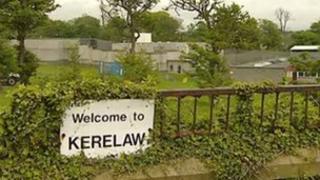 A teacher at a former residential school for troubled children in Ayrshire has been struck off for assaulting and unlawfully restraining pupils.
James McMenemy taught at Kerelaw School and Secure Unit, which closed in 2006.
The General Teaching Council for Scotland upheld five of the 15 charges he faced during a hearing in Edinburgh.
The GTCS said Mr McMenemy's conduct fell below the standards required of a registered teacher.
The disciplinary panel found that Mr McMenemy had acted inappropriately toward several pupils while working at Kerelaw.
The school, which housed vulnerable youngsters, was closed six years ago following a police probe into incidents of abuse.
Mr McMenemy had faced a total of 15 charges.
The GTC found five of them to be proven including charges of dragging a pupil into his office by the throat and twisting another pupil's hand and arm in an effort to restrain her.
The panel recommended that Mr McMenemy's name be removed from the register and that he be prohibited from applying for restoration to the register for a period of 12 months.
The GTCS also recommended that the case be referred to the Scottish government with a view to preventing Mr McMenemy from having contact with vulnerable children in the future.