Cinema to show Gigha film 10 years on from buyout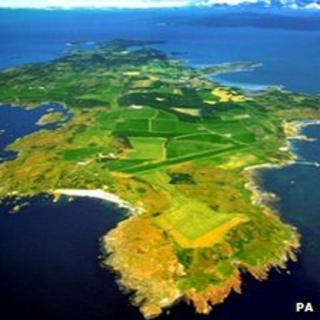 A documentary about the community buyout of Gigha in the Inner Hebrides is to be shown on the isle to help mark the 10th anniversary of the event.
The BBC asked that the Screen Machine - described as Britain's only mobile cinema - should show Gigha: Buying our Island on the isle, back in 2002.
However, the cinema's crew were unable to make it.
Ten years on, the Screen Machine will show the programme on Gigha on Thursday, the date of the anniversary.
The screening was the idea of one of the cinema's drivers, Iain MacColl.
He said: "I always wanted to screen the Gigha buyout film on the island since we were first asked by the BBC 10 years ago but we were unable to get there for the buyout date.
"I'm sure there will be laughter and some sadness due to some of the faces in the film being no longer with us.
"It was an fantastic achievement for the islanders in the face of some who were opposed to it and said it wouldn't work."