Hundreds stopped during probe into Brian Harkins' murder in Rutherglen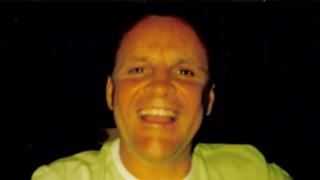 Police officers spoke to 768 people as they stopped commuters passing the area where a man was shot dead last week.
Brian Harkins, 45, died from gunshot wounds on the doorstep of his home in Westmuir Place, Rutherglen, at about 10:10 on 7 March.
Police believe Mr Harkins had been "targeted" and on Wednesday spoke to drivers, bus passengers and pedestrians in an attempt to gain more information.
Det Ch Insp Kenny Graham said he was "very pleased" with the response.
He said "several additional lines of inquiry" would now be "looked into in detail".
Drivers were stopped outside Mr Harkins' house from 07:00 hours until 09:00.
Strathclyde Police said last week that Mr Harkins was "known to police" and officers have been carrying out extra patrols in the area in an effort to reassure the public.