Aberdeen man jailed over child pornography charges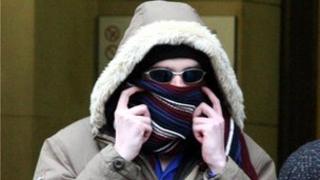 A 30-year-old Aberdeen man who downloaded more than 70,000 indecent images of children on to his computer has been jailed for 30 months.
Ross Masson was caught after a tip-off from child pornography watchdogs.
Passing sentence, judge Lord Bracadale said he had no other option but to send Masson to prison.
He said: "The images were of an extreme nature. I am satisfied that a custodial sentence is the only appropriate sentence."
When officers raided his home at Fountain Grange, Masson told them: "I don't think they're that bad. It's just girls naked."
Earlier this year at the High Court in Edinburgh, Masson admitted downloading and possessing illegal photographic images at his home.
The court had been told that experts found a total of 72,344 illegal images and 185 of them depicted serious child abuse.
In September 2010 Grampian Police received a tip-off from the Child Exploitation and Online Protection Centre about someone using an internet forum known to be connected to indecent images of children.
They raided Masson's flat and seized his computer and DVD discs.
Masson's defence advocate Mark Strachan told Lord Bracadale that his client suffered from chronic depression and was sorry for downloading the images.
He said that Masson "has fully expressed his remorse to me. He fully accepts his involvement in the matter".
The defence advocate said: "I would urge your lordship not to impose a custodial sentence but to consider imposing probation."
However, Lord Bracadale rejected the request.
The judge also ordered that Masson be placed under supervision for three years following his release from prison.