'Every day was a cherished moment'
Sean Neilson spent three weeks in Thailand working with children with a range of conditions - including cerebral palsy, which affected his younger brother Ryan.
The 26-year-old, whose story will be told in a BBC Two documentary, told the BBC Scotland news website what the journey from Glasgow to Chiang Mai meant to him.
I have decided to tell my story in memory of one of the most important people to ever come into my life - my little brother Ryan Neilson.
Ryan was born with cerebral palsy in 1987 and could not walk, talk or even sit up on his own for the rest of his life.
Every day was a cherished moment and every day he taught me about how simple it is to smile.
Even in the hardest of times, when times get me low or I feel upset I think about Ryan. He was my inspiration, my motivation, my passion - but, most importantly, my brother.
Intensive care
I was bullied at school, and Ryan was the only friend who made me feel like the most important person in the world. He was my best friend, and we had a special bond and connection which can never be forgotten.
For 12 years of my life I got the amazing opportunity to care for my younger brother every day.
I helped my mum with Ryan's every need. Every day was a new challenge, but something I enjoyed doing - it made me feel like I was making a difference in his life by being there for him and caring for him.
Unfortunately, Ryan became ill quite a lot throughout his life. In 2000 he became very ill after surgery and had to be taken to hospital, were his condition deteriorated.
He spent more than four months in intensive care, where he went through several operations.
Ryan took a long time to get better and my mum and me would often gain solace in praying in the hospital's chapel. I prayed that he would be out of pain, and to a certain extent God listened to me.
Ryan came home and was home for a number of months before peacefully passing in his sleep, leaving a void that will never be filled.
That day that Ryan passed, I lost my best friend, my brother, my inspiration and the fire inside me. I felt like my whole world was coming undone and that life would never be the same without him.
Unconditional love
I remember speaking to my brother after he passed and saying to him: "Please give me the strength to be as strong as you and please give me the strength to make a difference in the world, the way that you made a difference in mine."
From that day I made every day count. I have worked hard to make a difference in the world, and everything that I have done, I have done with passion, emotion and with the unconditional love of my little brother.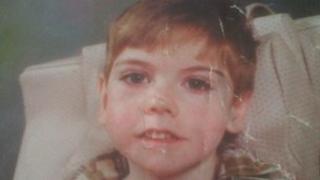 At the age of 14, I produced the first ever bereavement magazine for children who were in the same position as me - who had lost someone who made their lives much brighter, much bigger and much more colourful.
In May 2011, I applied for the Magnus Magnusson scholarship at Glasgow Caledonian University.
I received the award and travelled more than 8,000 miles to Chinag Mai in Thailand to work with children who were in the same position as my brother.
I worked with many children who suffered from cerebral palsy, ADHD, autism, Asperger's, Down Syndrome and Foetal Alcohol Syndrome.
I also worked with young girls who had been sexually trafficked, and women who had been as young as 12 when they had been raped, had given birth to babies and then been thrown out of their tribes.
The trip changed my life in so many ways and allowed me to believe in myself and believe that I could cherish Ryan's memory by doing something good in the world.
Ryan was my life. He filled every inch of my life with laughter, love and inspiration.
He taught me that life is something to be cherished and something that I should never take for granted.
Explore Storieswill be screened on BBC Two Scotland at 19:00 on Wednesday.