Police investigating James Kerr murder stop drivers in Knightswood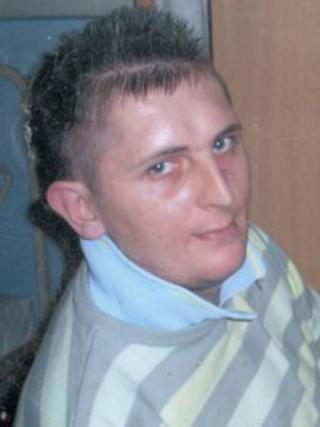 Police investigating the murder of a man in Glasgow have said an operation to question motorists has generated "a few new potential witnesses".
The body of 34-year-old James Kerr was found in his flat in the Knightswood area at about 23:55 on 11 April. Police said he had suffered a violent attack.
More than 500 motorists were stopped and questioned on Wednesday night - a week after Mr Kerr died.
Strathclyde Police said it was "delighted" with the public response.
The operation took place in Kinightswood's Lincoln Avenue, where Mr Kerr lived.
Police said 170 questionnaires were completed by drivers and pedestrians who were stopped.
Det Ch Insp Stevie Grant, who is in charge of the investigation, said: "Those who were stopped were very co-operative and keen to provide as much information as they could to help with this murder investigation.
"As a result, a few new potential witnesses have come to light. This shows that operations of this type are valuable as people don't always realise that they know information that is important to our enquiry.
"We will now assess all information provided to see if there is anything relevant. I would like to thank those who participated and am very encouraged by the public's reaction to the officers."
Police urged anyone who had not come forward and who may have information about Mr Kerr's death to contact them.