Rapes in Strathclyde area increase by 25% as violent crime falls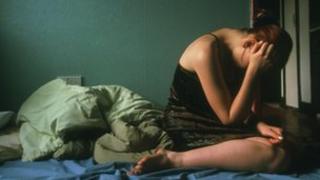 The number of recorded rapes in the Strathclyde Police area increased by 25% in the past year, while violent crime fell by 20%.
Figures contained in the force's annual report said 450 rapes were reported in 2011/12, compared to 361 in 2010/11.
Recorded cases of violent crime fell from 6,556 to 5,222 over the year.
The murder rate fell from 58 to 51, with attempted murders down from 278 to 209. Cases of culpable homicide increased slightly, from six to 10.
The rape case figures are the first full-year statistics to be produced since the Sexual Offences (Scotland) Act 2009 became effective in December 2010.
Rape definition
The act widened the definition of rape, gave a legal definition of consent and a legal recognition of male rape.
Sandy Brindley, co-ordinator of Rape Crisis Scotland, said the new definition of rape could have affected the figures.
She said: "It's always difficult to draw conclusions from rape figures as they may go up because women have increased confidence in the police to take their allegations seriously."
The annual report also showed other falls in violent crime figures.
Serious assaults were down from 3,028 to 2,530 and cases of robbery and assault with intent to rob dropped from 1,488 to 1,246.
The annual report is the last to be published by Strathclyde Police ahead of the creation of a single Scottish force.
Chief Constable Stephen House said: "I am pleased to introduce this year's annual report, which clearly shows a sustained decline in violent crime right across the force area.
"Since I returned to Scotland in 2007 my focus has been on tackling violence in the west of Scotland, which sadly had become an accepted part of our culture.
"The results show that we have made significant progress. However, figures are not everything and for me the real success lies in the prevention of crime, the reduction of the numbers of families and communities affected by crime and the increase in our ability to keep people safe."
The annual report also shows that the Strathclyde force considers it has deprived serious and organised crime gangs of about £37m in the past year through preventing access to public and private contracts.