Glasgow launches bid to host for 2018 Youth Olympics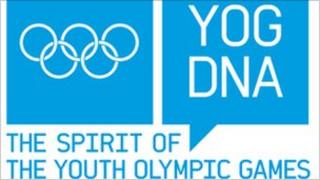 Glasgow has launched its bid to host the 2018 Youth Olympics.
Civic and sporting leaders gathered at the city's Kelvingrove Art gallery to unveil their vision for the event.
They are hoping to capitalise on Glasgow's status as a host city for the London 2012 games, with eight football matches being staged at Hampden Park.
The 2018 Youth Olympics is expected to attract over 3,000 athletes, aged between 15 and 18, competing in all 28 Olympic sports.
The host for the competition is due to be chosen in the summer of 2013.
Glasgow is the UK's candidate to host the games, but faces competition from five other nations including Argentina, Colombia and Poland.
Officials hope the Scottish bid will be successful, given that much of the sporting, accommodation and transport infrastructure will already be in place as a legacy of hosting the 2014 Commonwealth Games.
Glasgow City Council is leading the bid, alongside the Scottish government and the British Olympic Association.
Council leader Gordon Matheson said the total cost of the bid would be £200m.
He said: "We face tough competition, but hosting the Youth Olympics is a very big prize.
"It's on a scale of a sporting event like the Commonwealth Games. It is competing to be the third largest sporting event in the world.
"And of course competition is going to be high, it should be given the prize involved - but Glasgow is in it to win it."