Warning over 'hoax calls' during Scots Olympic events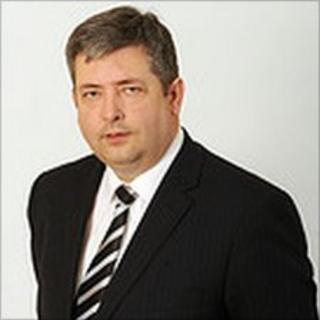 Scotland's top law officer has warned that people making hoax calls aimed at disrupting Olympic events north of the border could face imprisonment.
Lord Advocate Frank Mulholland said a "tough prosecution stance" was being adopted to "act as a deterrent" and help make the Scots events a success.
He said hoax callers could face up to three months imprisonment for fire related offences.
Anyone convicted of bomb hoax offences could face up to seven years in jail.
Glasgow plays host to a number of Olympic football games. The first matches will take place next Wednesday and Thursday at Scotland's national stadium at Hampden in the south of the city.
Mr Mulholland said: "The eyes of the world are on Great Britain and Scotland will be a showcase for football competitions in Glasgow.
"Through our action I hope the prosecution service will help to deliver a safe and enjoyable Olympic Games."
Det Ch Sup John Cuddihy, head of serious and organised crime and counter terrorism at Strathclyde Police, added: "The Olympic Games is the greatest sporting spectacle on earth.
"However, unfortunately there is a very small number of people who will try to spoil this event for everyone by making a hoax bomb call.
"Let me be clear, anyone who makes a hoax call will be found and will be arrested. Taking officers away from genuine incidents and wasting their time will not be tolerated."