Man facing trial over wife's murder hanged himself over family shame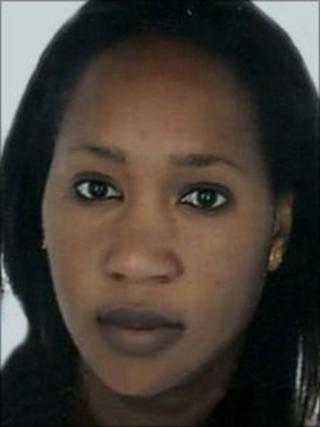 A fatal accident inquiry has found that a man hung himself in prison while awaiting trial for his wife's murder as could not face his family.
Sheikh Saine was found in his Barlinnie Prison cell on 28 September 2010.
The 43-year-old was due to stand trial for the murder of his wife, Fatou Saine, 33, in McColl's shop in St Enoch Square, Glasgow, on 1 June 2010.
The inquiry found Mr Saine took his own life after writing "rational" and "logical" letters to his family.
Glasgow Sheriff Court heard that Mr Saine was a remand prisoner, who was held following an alleged attack on his wife, during which he also stabbed himself.
He was taken to hospital where he was treated for stab wounds and was charged with the murder of his wife.
Following a court appearance, he was monitored in Barlinne Prison after being deemed at "high risk" of harming himself.
After three case management meetings, the last on 12 June 2010, he was no longer seen as a risk and able to go about his normal prison life.
The court heard from Alexander Kerr, a prison officer who found Mr Saine's body.
Ambulance called
Staff were alerted after a routine check of his cell at about 06:00, during which Mr Saine was not responding.
It was heard that Mr Saine, who was from Greenock, Inverclyde, had opened the toilet door, which obscured the view from the spy hole on the cell door.
Mr Kerr said: "The bathroom door had been in front of the cell door, when we pushed that open we seen the prisoner hanging from the window with the ligature round his neck."
Mr Kerr went on to say he took the weight of the body and another officer cut the ligature and they lowered Mr Saine's body on to the floor and an ambulance was called.
The inquiry also heard evidence from prison officer Neil Haney - trained to observe and notice changes in prisoners - who saw Mr Saine on a daily basis.
'Rational' letters
Procurator fiscal depute Jim Graham asked: "What did you make of him?"
He answered: "In prison he was a model prisoner, he was polite and respectful. He went about his business quietly and did his own thing."
Mr Haney told Sarah Phillips, representing the Scottish Prison Service, there was "no change whatsoever" in Mr Saine's behaviour during the time he knew him.
Letters written by Mr Saine to his family, found in the cell following his death, were read by Sheriff Lyndsay Wood but not heard in evidence.
Sheriff Wood gave a formal finding that Mr Saine died in Barlinnie Prison and his cause of death was hanging.