Cloud computing firm Iomart buys Melbourne Server Hosting in £7m deal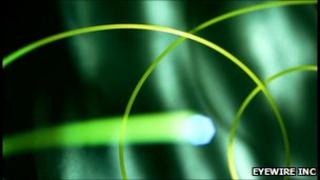 The Glasgow-based hosting and cloud computing company Iomart has bought a firm based in Manchester to expand into the north of England.
Melbourne Server Hosting is being sold for £7m to Iomart Group. It brings 600 customers, from JJB Sports to the satirical website The Daily Mash.
The deal includes 30 staff, two data centres, and facilities in Manchester.
Iomart has also completed the purchase of small web hosting firm Skymarket in a deal worth £1.24m.
In 2011, Skymarket had revenues of £1m.
'Important acquisition'
Melbourne, which was founded 12 years ago by Daniel Keighron-Foster while he was studying at university, had turnover during 2011 of £2.9m.
The firm's earnings totalled £630,000. It had net assets of £260,000 and net debt of £170,000.
Iomart financed the Melbourne deal with £5m from its cash facility, with the remainder coming from its cash resources.
Iomart chief executive Angus MacSween said: "This is an important acquisition for us as it gives us our first physical data centre presence in the north west of England.
"It increases Iomart Group's network of fully owned and managed UK data centres to seven, and puts us firmly at the heart of the growing online and media business hub that Manchester has become."