Eaglesham explosion causes damage to homes and cars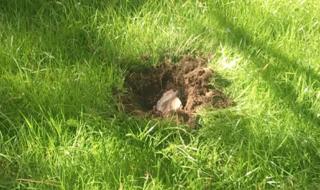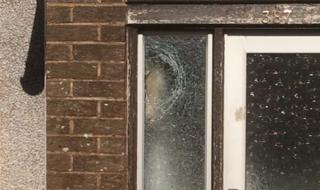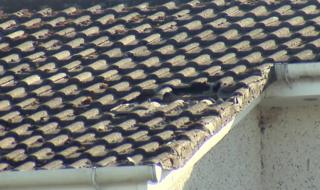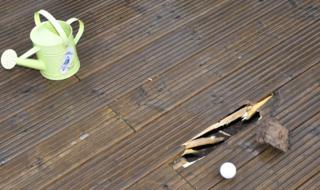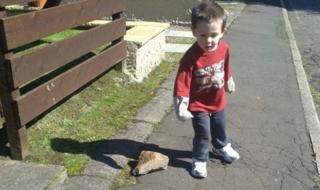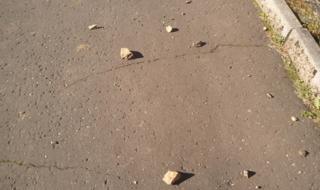 A building site explosion has caused severe damage to cars and homes in the East Renfrewshire village of Eaglesham.
Emergency services were called to the scene near Bonnyton Drive, at about 14:35 on Thursday.
The explosion happened at an eco village housing development by Mactaggart and Mickel. The firm said it had begun an investigation.
Police said there were no reports of any injuries, only damage to property. Emergency services remain at the scene.
A spokesman on behalf of Mactaggart and Mickel said that the "incident" took place during planned groundworks at its Polnoon development.
He added: "We are working with the emergency services who are on site and have a team of skilled tradesmen on standby to secure and repair affected properties.
"An investigation has already begun to establish the cause of the incident."
Local resident Michael Brown told BBC Scotland he heard the explosion and ran to see what was happening outside.
He said: "All I saw was these huge rocks coming down, going through a number of roofs, into the fields next to us, one bouncing off the top of the car by about five foot, so it was quite terrifying.
"Looking out the window now we've got roofers up trying to fix people's tiles on their houses, windows smashed, on top of cars there's dents - lots of people are very upset, frustrated, angry, but no injuries.
"It looks like they were exploding rock, there's lots of rock up here, they're building new houses and I think that's what they were trying to do, dig foundations I suppose."
Pheona Wright who lives near the new development was in her Bonnyton Drive house when the explosion happened.
The 38-year-old mother-of-two told BBC Scotland: "Apparently the company doing the building work had planned a controlled explosion on the site and as far as I am aware were due to inform householders.
"I certainly wasn't informed and the first thing I knew was when I heard a bang and felt the house shaking. There was a rumbling and debris fell from the roof into the garden and on the path outside our house.
"I couldn't really comprehend what was happening. I had been planning to take my children out for a walk in the afternoon and thank God I didn't because there are rocks of different sizes scattered all over."
The 121 property development at Polnoon had been backed by the Scottish government.
Scotland's Finance Secretary John Swinney has in the recent past commended the company's design approach at the site.
He said: "The plans demonstrate what can be achieved when we challenge the way we think about streets, public spaces and housing design; the result being successful and sustainable places."