Council 'not told' about Eaglesham explosion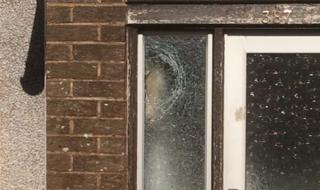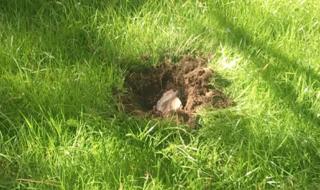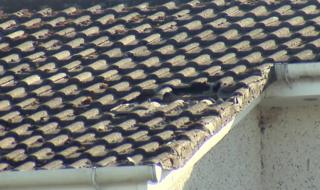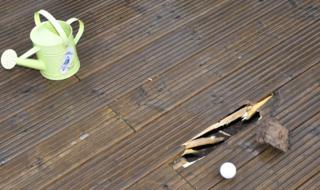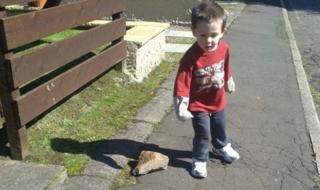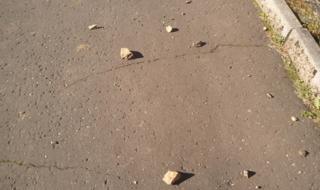 East Renfrewshire Council has said it was not notified about an explosion at a building site in Eaglesham which severely damaged local properties.
The authority said neither planning nor building control officials had been notified by housebuilder Mactaggart and Mickel prior to the blast.
The botched explosion at its Polnoon development rained debris on homes and cars on Thursday. No-one was hurt.
The Health and Safety Executive (HSE) has launched an investigation.
A spokesman for East Renfrewshire Council said: "We received no prior notification that controlled explosions would be used at this site.
Homes secured
"It was also not highlighted in the original planning application and therefore no conditions were attached such as the time of day and monitoring of vibration.
"As soon as we were alerted to this situation we immediately contacted the Health and Safety Executive, who we understand will begin their investigations at the site today."
The council said that it had dispatched officials to the area on Thursday to make sure affected residents had their properties secured and had access to trades staff to carry out repairs.
Strathclyde Police said it had been notified about the blasting.
Meanwhile, the firm which carried out the explosion said it had launched its own investigation into what went wrong.
Mactaggart and Mickel chief executive Ed Monaghan said: "As already confirmed by the police we notified them in advance of the groundwork procedures that took place yesterday.
"One hundred and seventeen houses were surveyed prior to the works proceeding and local residents within the neighbouring properties were also advised.
"Our experienced civil engineering contractor Synergy Civil Engineering Ltd subcontracted the blasting element to CS Drilling Services Ltd and they have confirmed that it is not custom to notify a local authority when conducting such operations.
"However, we recognise and accept in hindsight that it would have been in everyone's best interests to have done so."
Mr Monaghan said his firm was "working closely" with the HSE and the company which had been sub-contracted to undertake clearance at the site.
Blasting suspended
He added that there would be no further such activity on this site.
Mr Monaghan said: "As stated earlier a detailed record is being maintained of damage that has been incurred and many of the properties have already been repaired.
"All residents can be assured that we will continue to assist all those affected over the course of this weekend."
Emergency services were called to the scene, near Bonnyton Drive, at about 14:35 on Thursday.
People living close to the site described boulders and rocks "raining down" on them, causing damage to cars and homes.
Local resident Michael Brown told BBC Scotland he saw rocks going through a number of roofs and one bouncing off the top of a car.
He added: "It was quite terrifying.
"Lots of people are very upset, frustrated, angry, but no injuries."
Pheona Wright, a mother-of-two who lives near the new development, was in her Bonnyton Drive house when the explosion happened.
She told BBC Scotland: "I had been planning to take my children out for a walk in the afternoon and thank God I didn't because there are rocks of different sizes scattered all over."
Mactaggart and Mickel received planning permission in 2006 for the 5.6 hectares site located at the western edge of Eaglesham village
The 121 property Polnoon development had been backed by the Scottish government.