Paul Woods street death robber Chelsea Speirs back in jail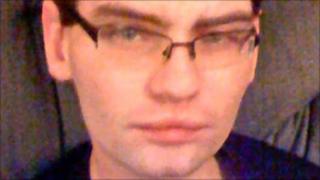 A woman who was jailed over a street robbery in which a father-of-two was killed has been sent back to prison.
Chelsea Speirs, 20, from Glasgow, was jailed for two years and three months for stealing alcohol from Paul Woods in the city's Maryhill area in July 2010.
Her friend Kayleigh Murray was jailed for culpable homicide after her single punch killed the 29-year-old.
Speirs was told to serve another 100 days in jail after breaching the terms of a supervised release order.
The 20-year-old admitted flouting the order by failing to co-operate with social workers.
She also turned up drunk to an earlier hearing at the High Court in Edinburgh.
Single blow
Returning her to prison for another 100 days, Lord Pentland told her: "You must be punished."
Last year the judge heard that Mr Woods was killed with a single blow as young mother Kayleigh Murray, 21, and Speirs attacked him for his alcohol.
Mr Woods had been watching football in a pub in Maryhill Road before leaving and stopping at a nearby off-licence.
Murray and Speirs - who had been drinking for hours - got off a bus and saw Mr Woods standing in the street, waiting for a friend to be served.
Speirs snatched his bag and when Mr Woods tried to retrieve it Murray hit him full in the face with her fist.
Mr Woods fell backwards and later died in hospital from internal bleeding.
In court, Murray, from Shettleston, admitted culpable homicide and was jailed for six years and nine months, later reduced to four-and-a-half years on appeal.
Speirs admitted assault and robbery and was given a sentence of two years and three months.