US automotive firm AAM firm invests £3.6m in Glasgow plant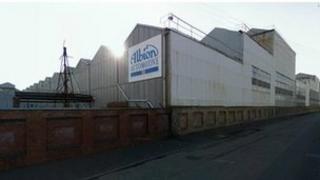 An American automotive firm has set up a new manufacturing and engineering centre of excellence in Glasgow, supporting about 80 jobs.
AAM Europe is spending some £3.6m on new machinery and research and development at its Albion Automotive site in the city's Scotstoun area.
The firm hopes the investment will allow it to respond to changing market conditions and add new UK business.
AAM is receiving more than £500,000 from the Scottish government.
The project is being supported by the economic development agency Scottish Enterprise, with a regional selective assistance grant of £480,000 and a research and development grant of £94,000.
AAM Europe announced the deal following a meeting with First Minister Alex Salmond during his recent visit to Chicago.
Workforce commitment
Mr Salmond said: "AAM Europe's decision to establish a new manufacturing and engineering centre supporting 80 jobs in Glasgow highlights their commitment to the city and the local workforce.
"It takes forward over 100 years of Scottish engineering and motoring history under the Albion name.
"The company's decision to expand their operations reflects the strength of our engineering industry and I wish the company and its employees continued success."
AAM Europe executive director, William Smith, said: "It has been a pleasure for the AAM team to work with the Scottish Development International and Scottish Enterprise in obtaining support for our new business in Scotland.
"With their excellent support in obtaining RSA and R&D grants, AAM Europe has been able to add important new business to our portfolio."