Image appeal after bogus 'police' rob Airdrie man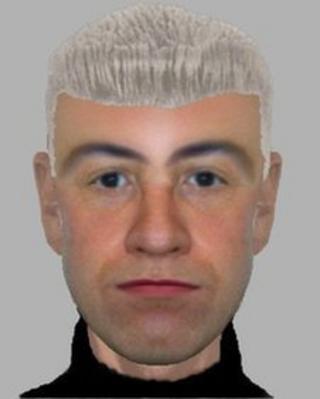 Police have released an e-fit image over an assault and robbery in North Lanarkshire by two men who posed as police officers.
One of the men held a 65-year old man in the bedroom of his home in Airdrie, while the other other stole gold jewellery, a purse and medals.
Both men were wearing earpieces and carrying fake warrant cards during the incident at about 18:00 on 28 January.
Police have appealed for help in identifying the man in the e-fit image.
Following the attack at the man's home in Kennedy Drive, police released a description of both suspects.
The first was described as 5ft 4in, wearing a dark suit, black jacket and glasses.
The second was about 6ft tall, wearing a dark suit and black jacket.
Following the raid, they led the man into a common close before making off on foot.