Holly Buchanan's remains found on Loch Lomond island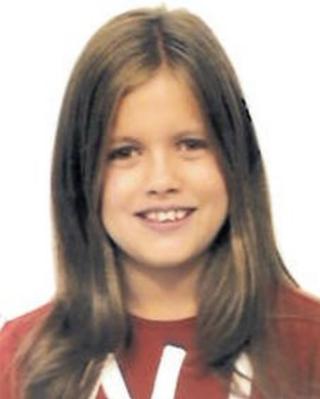 Human remains found at Loch Lomond have been identified as those of a missing teenager who perished with her father in a boating accident in 2005.
Holly Buchanan, 13, and her 45-year-old father Angus, from Glasgow, died after being thrown from the rigid inflatable boat (RIB) on 13 March 2005.
Holly's sister, Chloe, who was 15 at the time, survived the tragedy.
Remains of a human foot found on the loch's Inchmoan Island last year have now been confirmed as Holly's.
Despite extensive searches of the loch, the bodies of Holly and her father were never recovered.
Forensic tests
Strathclyde Police said on Thursday that they received a report of human remains being discovered on the shoreline of Inchmoan Island on 11 November last year.
Initial suspicions that it appeared to be a human foot were later confirmed following forensic tests at Glasgow University.
Officers then linked the find to the deaths of Holly and her father.
The identity of the remains was confirmed following further forensic tests and "other items provided" by the Buchanan family.
Subsequent searches of the loch have been unable to locate any other remains.
Following the tragedy, an inquiry by the Marine Accident Investigation Branch (MIB) found that a faulty steering system on the RIB and a lack of basic equipment may have led to the incident.
The MAIB said the boat had previously been laid up for the winter and investigations revealed that the steering had been difficult when the three family members were on the loch.
While the Buchanan family were wearing warm clothing, they were not wearing lifejackets and the water temperature was low at about five degrees.
As they returned to the launch point at full speed following their outing, the RIB lurched, throwing Holly and her father out of the boat.
The MAIB said Chloe was thrown to the deck and the RIB continued because the kill-cord for the engine was "not in use".
The report said: "Although the elder girl managed to control the RIB and return, with difficulty, to the casualties, there was insufficient time to rescue them before they disappeared below the surface.
"There were no flares or radio onboard the RIB so the survivor was unable to raise the alarm."
Tests after the tragedy revealed that the sudden lurch of the vessel was caused by air in the steering system.
Investigators found that the oil level was low and there were indications that there had been a leak in the system.