Lynda Spence feared for her life, court hears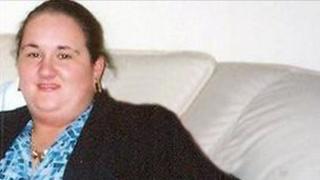 Missing financial adviser Lynda Spence told a business contact in April 2011 that one of the men accused of her murder was going to kill her, a court has heard.
John Glen told the High Court in Glasgow that Ms Spence said she needed money to pay a debt to Colin Coats.
The court was told that she owed Mr Glen money too, amounting to £180,000.
David Parker, 38, Mr Coats, 42, Philip Wade, 42 and Paul Smith, 47, deny murdering Ms Spence.
Mr Glen, a company director, told the court that Ms Spence sounded "distressed" in the phone conversation.
The trial also heard from John Glen that Mr Coats was offered money by Ms Spence to kill him.
The trial before Lord Pentland continues.