Man held over 'Rockstar' drug illness in Lanarkshire freed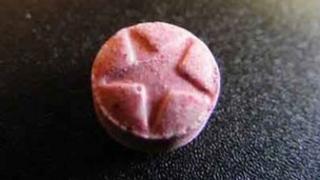 A man arrested in connection with the supply of a drug known as "Rockstar" has been freed pending further investigation, the Crown Office said.
Seven people were treated in hospital after apparently taking the tablets which are thought to have been circulating in the Lanarkshire area.
The red or yellow-coloured pills were allegedly being sold as ecstasy.
An 18-year-old had been arrested and was expected to appear at Airdrie Sheriff Court.
A Crown Office spokesman said: "The procurator fiscal at Airdrie received a report concerning an 18-year-old male in connection with an incident on March 2 2013.
"After full and careful consideration of the facts and circumstances of the report, he was liberated from custody pending further investigation and did not appear in court."