Bid to confiscate fraudster Israr Javid's £4m crime cash falls short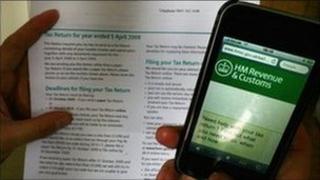 Attempts to confiscate more than £4m of illegal crime profits from a VAT fraudster have recovered just £57,874.
Glasgow businessman Israr Javid, 44, was jailed for five years in 2011 after being convicted of a £760,000 tax scam.
He used false invoices to avoid paying tax on computer parts which were bought VAT-free in the Republic of Ireland.
At the High Court in Edinburgh, prosecutors said Javid's crimes had netted him £4,245,135 but that £57,874 represented his "realisable assets".
During Javid's trial, the High Court in Glasgow heard how he bought computer components in the Republic of Ireland on which no VAT was charged.
Fraudulent scheme
He then used false invoices claiming that VAT had been paid, saving his company £760,212 in VAT between November 2001 and March 2002.
When revenue inspectors investigated, they discovered that Javid had a set up a fraudulent scheme.
They also found that he intended to produce more false documents and submit a claim which would have saved him £3,484,923 in VAT.
Javid claimed he was trading legitimately and that the scam was in Ireland and not Scotland.
The businessman was found guilty and also convicted of planning to defraud HM Revenue and Customs of a further £3.5m.
The judge also made an order preventing Javid from running a limited company for 10 years.