Lynda Spence trial: Jury retires to consider verdicts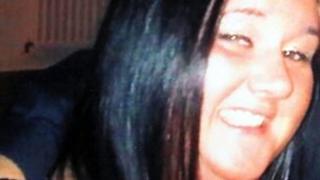 The jury in the trial of two men accused of murdering missing businesswoman Lynda Spence has retired to consider its verdicts.
Colin Coats and Philip Wade, both 42, deny torturing and killing the 27-year-old financial adviser, who was last seen in Glasgow in April 2011.
Her body has never been found.
At the High Court in Glasgow, judge Lord Pentland told jurors they would have to rely on circumstantial evidence in reaching their verdict.
Lord Pentland told the jury of six men and seven women: "Social or moral judgments have no part to play in a court of law."
No speculation
He said feelings of "disapproval, revulsion or outrage" over the evidence heard should have no part to play in their deliberations.
The judge said: "Put out of your mind prejudices or preconceptions."
He added that they must put any feelings of sympathy aside and consider only the evidence.
Lord Pentland said: "What you are not allowed to do is speculate. Your verdict must be on the basis of the evidence you have heard."
The judge told the jurors: "There is no time limit on your deliberations, you must not feel you have to rush.
"It is important you do not rush to judgement, take as long as you need."
The jury has now stopped deliberations for the night and will reconvene to consider its verdicts on Wednesday morning.